List of Grants by State: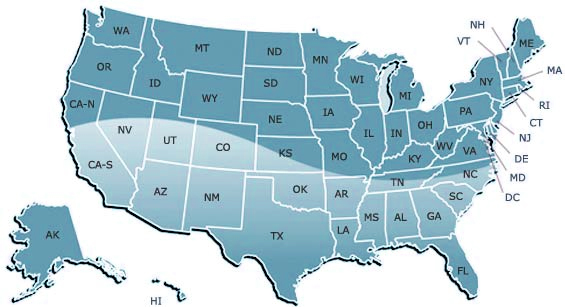 AK
Alaska Christian College
Alaska Mission Committee
Missionary Aviation Repair Center
New Hope Counseling Center
AL
Alabama Institute For Deaf & Blind
Better Basics, Inc.
Birmingham-Southern College
Concordia College Alabama
Cornerstone Schools of Alabama
Dickinson Community Club
Discovery Clubs of Alabama, Inc.
Huntsville Bible College
Lifeline Village
Racerunners
Southeastern Bible College
Stillman College
The Bell Center
The University Of Alabama
The Wedawee Hospital
Troy University Wesley Foundation
Vincent Elementary School
Big Oak Ranch, Inc.
AR
Arkansas Children's Hospital Foundation
Central Baptist College
Christian Motorcyclists Association
Faith In Action
Fulton County Hospital
Harding University
Heifer Project International
John Brown University
Kim's Ministries, Inc.
Partners Of Patients
St. Vincent Foundation
The Arkansas Cancer Research Center Foundation
University of Arkansas for Medical Sciences Medical Center
University of the Ozarks
Word Of Outreach Christian Center And Academy
AZ
American Voluntary Medical Team
Arizona Christian University
Arizona College Of The Bible
Cook College and Theological School
Esperanca
Food for the Hungry, Inc.
Frontiers
Gabriel's Angels
Global Resource Services
HomeBase Youth Services, Inc.
Indian Bible College
Lewis R. Pyle Memorial Hospital, Inc.
Phoenix Seminary
St. Andrew's Children's Clinic, Inc.
UIM International
Venture International
BERMUDA
Bermuda Biological Station for Research
CA
African Enterprise
ALS Association
American Baptist Seminary of the West
Americanism Educational League
Arabic Community Church
Asian Access
Bethany University
Biola University
California Baptist University
Character Counts!
Charlie's Lunch Ministries
Children Mending Hearts, Inc.
Christian Berets
Christian Pilots Association, Inc.
Christian Recovery International
Cohen University & Theological Seminary
Covenant Players
Far East Broadcasting Company
Father Joe's Villages
Fresh Start Surgical Gifts
Fuller Theological Seminary
Global Recordings Network
Gospel Literature International
Harvest Evangelism, Inc.
Harvest Evangelism, Inc.
Heaven on Earth Society for Animals
High Ground Associates
Hospitaller Foundation Of California, Inc.
Hour Of Power
Icthus International
Insight For Living
Institute for Bible Translation
Institute For Creation Research
International School of Theology
Jews For Jesus
Joni and Friends
Junior Blind of America
Kings Church
Manilow Fund for Health and Hope
Mastermedia International, Inc.
Mercy Retirement And Care Center
Mission to Asia
Morning Star International
Narramore Christian Foundation
Oasis of Hollywood
O'Connor Hospital Foundation
Palomar Pomerado Health Foundation
Pancreatic Cancer Action Network
Patten University
Pediatric Aids Foundation
Pepperdine University
Plant With Purpose
ReSurge International
Sacred Stones at the Abbey of New Clairvaux
San Diego Christian College
Senior Gleaners, Inc.
Seva Foundation
SHIC Asian Children's Assistance
Siloam Christian Mission
St. Baldricks Foundation
The Center For Handicapped Children & Teenagers
The Dream Center
The Institute For American Church Growth
The JESUS Film Project
The Master's College/Seminary
UCP Wheels For Humanity
Union Biblical Seminary
United Pompe Foundation
University Of California, San Francisco
University Of California/Los Angeles/Jules Stein Eye Institute
World Impact, Inc.
World Literature Crusade
CO
Bibles For The World
Biblica
Children's Hope Chest
China Partner, Inc.
Christian Discipleship Center
Colorado Christian University
Community Bible Study
Compassion International
Dental Lifeline Network
Denver Seminary, Inc.
Denver Seminary, Inc.
English Language Institute/China
Focus Ministries
Focus on the Family
Garth Brooks Teammates For Kids Foundation
High Flight Foundation
International Students, Inc.
Judi's House
Lost and Found, Inc.
Mexico Medical Missions
Mile High Ministries
Military Community Youth Ministries
Mission to the Americas
National Day of Prayer Task Force
New Geneva Theological Seminary
Reach Beyond
The Navigators
The Rocky Mountain Multiple Sclerosis Center
United States Association of Blind Athletes
Western State College Foundation
Youth For Christ International Ministries
Youth for Christ/USA, Inc.
Colorado
Young Life
CT
ARCHWAY
Bridgeport Area Youth Ministry, Inc.
Eagle Hill School
Holy Apostles College and Seminary
Sacred Heart University
Save The Children
The Council of Churches of Greater Bridgeport
The Haitian Health Foundation
DC
Blinded Veterans Association
C.R.E.E.D.
Cancer Support Community
Chiefs Of Police National Drug Task Force
Christian College Coalition
Christian College Coalition
Christiana Care Health System
Concerned Women For America
Conservation International
Help Hospitalized Veterans
International Foundation
DE
Eye Bank Association Of America, Inc.
Florida House
Georgetown University Hospital
Grantmakers In Health
Health Volunteers Overseas
MADD-Mothers Against Drunk Driving
National Committee For Responsive Philanthropy
National Red Cross, International Disaster
Tri-Sector, Inc.
United Service Organization, Inc. (U.S.O.)
United States Organization For Disabled Athletes, Inc.
USO World Headquarters
Warwick Foundation
Wider Opportunities for Women
FL
100 Black Men of South Florida , Inc.
A Gift For Teaching
Above And Beyond Community Church
Accessible Alternatives
ACORN Clinic
Adam Walsh Child Resource Center
Adult Literacy League, Inc.
Advisory Board for the Disabled, Inc.
After, Inc.
Agape Family Ministries
Aiesec Stetson University
Aim For A Cure
All American Football Conference
Allen Morris Foundation
Alliance For Neighbors, Inc.
Alpha & Omega Church
Alzheimer's & Dementia Resource Center
American Business Women's Association
American Cancer Society
American Cancer Society (Duval City Unit)
American Diabetes Association-Central Florida
American Heart Association
American Legion Auxiliary Unit 0257
American Legion Post No. 1
American Lung Association in Florida-Central Area
American Red Cross of Central Florida
AMikids Orlando
Andrew J. Semesco Foundation, Inc.
Angel Flight Southeast
Animal Welfare Society of South Florida
Annie W. Johnson Senior Services Center
Annunciation Catholic Church
Apopka Little League
Apopka Pregnancy Care Center
Applied Behavior Center, Inc.
Association of Fundraising Professionals
A-T Children's Project
Athletes in Action
Auditory Verbal Institute
Autism Speaks
Bands Against Breast Cancer
Banner Communications
Barry University
Barton Elementary School
Bascom Palmer Eye Institute
Battalion Family Readiness
Bay Point School
Bayfront Health Foundation
Bayshore Christian School
Belz Academy, Inc.
Best Buddies Orlando
BETA Center
Bethany Christian Services
Betholehem Centre
Bethune-Cookman University
Bible Reading Fellowship
Bibletown Community Church, Inc.
Bob Nutting Ministries, Inc.
Bob Tebow Evangelistic Association
Boggy Creek Gang
Bon Secours-St. Joseph Hospital
Boy Scouts of America
Boys Town Central Florida
Bread of Life Fellowship, Inc.
Brevard Guard And Reserve Support Fund
Bright Media Foundation
B'Rit Hadasha
Broward House
Camaraderie Foundation
Camillus Health Concern, Inc.
Campus Crusade for Christ
Campus Crusade For Christ International
Canine Companions For Independence
Canterbury Retreat & Conference Center
Careforce International
Casa Del Marino Seafarers' House
Center For Group Counseling
Center For The Visually Impaired, Inc.
Center for Urban Leadership and Community Development
Central Florida Children's Home
Central Florida Circle of Change
Central Florida Crimewatch Program, Inc.
Central Florida Down Syndrome Association, Inc.
Central Florida Educational Foundation
Central Florida Jazz Society
Central Florida Services For The Disadvantaged, Inc.
Central Florida Sheltered Workshop, Inc.
Central Florida Suns
Central Florida YMCA
Champion of Choices, Inc.
Channel 24 WMFE TV/FM
Charity Cars, Inc.
Child Evangelism Fellowship of Central Florida, Inc.
Child Sponsorship Program
Children's Diagnostic & Treatment Center
Children's Home Society of Florida
Children's Miracle Network
Children's Rights Foundation
Christian Care Center, Inc.
Christian Education Leadership, Inc.
Christian Help Foundation, Inc.
Christian Record Braille Foundation
Christopher Coppolo Ministries
Chuck Suggs' Fund
Church Builders And Development Club
Church In The Son
Church Of Jesus Christ In Truth, The
Citizens For Scientific Integrity
City of Altamonte Springs
City Of Altamonte Springs Police Department
Clay Springs Elementary School
Clearer Vision Ministries, Inc.
Clearwater Christian College
Coalition for the Homeless of Central Florida
Coalition to End Homelessness
Community Baptist Church
Community Food & Outreach Center
Community Foundation of Central Florida, Inc.
Community Partnership for Homeless, Inc.
Community Presbyterian Church in Celebration
Compass-Finances God's Way
Compassion Children's Foundation
Connections For The Elderly At Home
Coral Ridge Ministries
Coral Ridge Presbyterian Church
Cornerstone Hospice
Covenant House Florida-Orlando
Creation Studies Institute
Crescent City Women's Civic Association, Inc.
Crime Commission, Inc.
Cross Roads Mission
CrossWay Community Church
Crystal Cove Community Church
Cystic Fibrosis Foundation
D & D Missionary Homes, Inc.
Dade Christian School Foundation
Dade County Bar Association
Daily Bread Food Bank
Dancing for Diabetes
Daniel Foundation, Inc.
Dave's House
Deed Club, The
deHoernle Alzheimer's Pavilion, Inc.
Deland District Youth Fund
Dental Care Access Foundation, Inc.
Dignity U Wear Foundation, Inc.
Disabled Police Officers
DLC Nurse & Learn, Inc.
Don Shula Foundation, Inc.
Don Shula Foundation, Inc.
Dowling Park Advent Christian Village
Dream Catchers Ranch and Rescue Center
Ear Research Foundation
Early Learning Coalition of Florida's Heartland, Inc.
Easter Seals Florida
ECHO-Cuba
Eckerd College
Edgewood Children's Ranch
Elderly Interest Fund, Inc.
Eldermed Family Health Clinic
ELEOS – The Care Network, Inc.
Elizabeth House, Inc.
Embry-Riddle Aeronautical University
Endowment for Community Leadership
Englewood Helping Hand, Inc.
Englewood Interagency Council
Episcopal Counseling Center Of Central Florida, Inc. The
Epoch
Epworth Village
Equine-Assisted Therapies of South Florida, Inc.
Eti-Keys Training Group
Every Kid Outreach
Faith Christian University
Faith Neighborhood Center
Families Together, Inc.
Family Christian Association of America
Family Foundation Of America
Fanniel's Boarding School, Inc.
FBI Miami CAAA
Federation of Congregations United to Serve
Fellowship Of Christian Athletes-CF
First Baptist Church of Sweetwater
First Covenant Church Winter Park
First United Methodist Church
Flagler College
Flamingo Road Church
Florida University
Florida Association of Agencies Serving the Blind
Florida Association of Christian Child Caring Agencies, Inc.
Florida Atlantic University Foundation
Florida Baptist Children's Homes
Florida Baptist Convention
Florida Bible Christian School
Florida Center for the Blind
Florida City United Methodist Church
Florida College
Florida Cosmetolotists Association, Inc.
Florida Health Professional Services, Inc.
Florida Hospital Foundation
Florida International University
Florida Lions Camp For The Visually Handicapped
Florida Lions Conklin Center for the Blind
Florida Living Nursing Center
Florida Memorial University
Florida National Guard Foundation
Florida Regional Minority Business Council
Florida Sheriffs Youth Ranches, Inc.
Florida Southern College
Florida State University
Florida United Methodist Children's Home
Florida's Vision Quest, Inc.
Flutemaker Ministries
Food For The Poor, Inc.
Forest Lake Academy Cantabile
Fort Gatlin Alliance Church
Foundation Fighting Blindness
Foundation for Seminole State College of Florida
Fresh Start Ministries of Central Florida, Inc.
Friends of First Response-Maitland, Inc.
Frontline Outreach
Fulford United Methodist Church
Gator Golf Enterprises, Inc.
Getting Well Program
Girl Scouts
Give Hope Foundation
Give Kids The World, Inc.
Good Bears Of The World
Good Shepherd Ministries, Inc.
Goodshepherd Hospice Of Mid-Florida, Inc.
Goodwill Industries of Central Florida, Inc.
Grace Medical Home
Granada Presbyterian Church
Great Commission Ministries
Greater Blessed Apostolic Temple
Greater Deerfield Lions Club District 35-D
Greater Faith Ministries
Greater Miami Chamber Of Commerce
Greater Miami Youth for Christ
Greater Orlando Children's Miracle Network
Greater Orlando Crime Prevention Association
Greater Orlando Leadership Foundation
Green Isle Children's Ranch
Guardian Care, Inc.
H.O.W. Organization
Habitat for Humanity in Seminole County & Greater Apopka Florida
Habitat for Humanity Orlando
Hachette Filipacchi Foundation
Hachette Filipacchi Foundation
Halifax Council For The Blind
Halifax Rowing Association, Inc.
Harbor House of Central Florida
Harbor School
Health Alliance Family Care Center
Health Central Foundation
Health Foundation Of South Florida
Hearing Research Institute
Heart of Mercy Church
High Tech Tutoring Center
Hi-Tech Tutoring Center
Hobe Sound Bible College
Holy Cross Hospital
HOPE for Kids
Hope For The City
Hope's View
Hospice Foundation
Hospice Of Central Florida, Inc.
Hospice of the Comforter Foundation
House of Hope
House Of Ichthus, Inc. (The)/Turning Point
Hub Church
Hubbard House
Hubbard House Women's Shelter
Human Crisis Council, Inc.
Humane Society of Broward County
Immokalee Friendship House
Impact International, Inc.
Impact Ministries of Central Florida, Inc.
Imperial Polk County
Impower Florida
Informed Families of Dade County, Inc.
Intervention Services, Inc.
J. Clifford Macdonald Center, Inc.
Jackson Heights Middle School
Jacksonville University
Jim Wilson Evangelistic Association, Inc.
Junior Achievement of Central Florida, Inc.
Junior League of Greater Orlando
Justice Task Force, The
Kairos Prison Ministry, Inc.
Kappa Alpha Order
Key Biscayne Presbyterian Church
Key Life Network
Kids House of Seminole, Inc.
La Amistad Foundation, Inc.
Lake Brantley Athletic Boosters
Lake Brantley High School
Lake Mary High School
Lake Mary Lacrosse Booster Club, Inc.
Lake St. George Elementary School
Lakeland Volunteers in Medicine
Larry McFadden Ministries, Inc.
Latin America Mission
Layer Elementary School
Leadership Seminole, Inc.
Lee Memorial Health System Foundation, Inc.
Leesburg Life Enrichment Center
Leukemia Society Of America Central Florida Chapter
Liberty Counsel, Inc.
LifeLine of Central Florida
Lifework Leadership Orlando
Lighthouse Central Florida, Inc.
Lighthouse Christian Ministries
Lighthouse Ministries, Inc.
Lighthouse Of Broward County
Lighthouse Point Police Department & Fraternal Order Of Police Lodge For Frankie Shivers Memorial Trust Fund At Fl Coast Bank
Ligonier Ministries
Living Hope International Ministry, Inc.
Living Waters Community Church of Central Florida
Loaves and Fishes
LOGOI, Inc.
Love Israel Church a.k.a. Vlahavtah Yisroel
Love Songs To The Messiah
Lovell Elementary School
Lutheran Haven Early Childhood Center
Lutheran Services Florida
Lutheran Social Services, Inc.
Magic Of Orlando Drum & Bugle Corps
Make A Wish Foundation
Man in The Mirror
Manna Food Bank, Inc.
Maranatha Campus Ministries
March of Dimes
Marine Corps Law Enforcement Foundation, Inc.
Martha's House, Inc.
MasterLife International
Matthew's Hope Ministries, Inc.
McBrown Foundation
Meals On Wheels, Etc.
Mercy Drive Ministries, Inc.
Mercy Hospital
Mercy Watch, Inc.
Messiah Choral Society, Inc.
Methodist Hour International
Miami Cancer Institute, Inc.
Miami Children's Chorus
Miami Christian School
Miami City Mission, Inc.
Miami Dade Public Library
Miami Heart Research Institute
Miami Heat Charitable Fund
Miami International Press Club
Miami Lighthouse for the Blind
Miami Love, Inc.
Miami Museum Of Science
Miami Rescue Mission, Inc.
Miami Urban Ministries Of The United Methodist Church
Miami-Dade Area Health Education Center, Inc.
Miami-Dade Community College
MicheLee Puppets, Inc.
Mid Florida Council Of The Blind
Mid India Church Partners
Middle East Missions
Military Officers Association of America
Ministries In Action
Missing Children Awareness Foundation
Missing Children…HELP Center, Inc.
Missionair
Missionary Flights International
Missionary Ventures
Mountain of Hope
Mt. Olive A.M.E. Church
My Perfect Image, Inc.
Nana's Children's Home
Nat Moore Foundation
National Christian Foundation South Florida
National Fire Safety Council
National Fire Safety Council, Inc.
National Jewish Health
National Multiple Sclerosis Society
National Multiple Sclerosis Society Mid Florida Chapter
National Ovarian Cancer Coalition
Neurofibromatosis Center
Neurofibromatosis Foundation
New Beginnings Ministry of Brevard, Inc.
New Beginnings Outreach Ministries of Central Florida, Inc.
New Hope for Kids
New Tribes Mission
News/Sun-Sentinel Santa
Nnff, Inc. Florida Chapter
Noah's Ark Community Development Corporation, Inc.
North Broward Hospital District
Northeast Alzheimer'S Day Care Center, Inc.
Northeast Orlando Young Life
Northland Community Church
Northland Foundation for the Arts & Education
Nova University
Oak Ridge High School
Oasis Church
Old Cutler Presbyterian Church
One Art, Inc.
OneBlood Foundation
OneHope
Onesimus
Open Air Campaigners Overseas Ministries
Orange Bowl Foundation
Orange County Government
Orange County Healthy Start Coalition, Inc.
Orange County Professional Fire Fighters
Orange County Public School System
Orangewood Christian School
Orlando Children's Church
Orlando Health Foundation, Inc.
Orlando Humane Society
Orlando Magic Youth Foundation
Orlando Museum Of Art
Orlando Rescue Mission, Inc.
Orlando Science Center
Orlando Sentinel Family Fund
Orlando Wheelchair Games, Inc.
Osceola ARC, Inc.
Osceola County Council on Aging
Osceola Opportunity Center
Our Fathers House Church
PACE – Brantley Hall School
Palm Beach Atlantic University
Palm Springs North Athletic Association, Inc.
Pathways Drop-In Center
Pembrook Foundation
Pet Alliance of Greater Orlando
Pet Rescue, Inc.
Pine Crest School
Pioneers, Inc.
Polk County Emergency Medical Service
Prevent Blindness Central Fl
Prevent Blindness Florida
Prison Book Project
Project III Of Central Florida
Pulmonary Hypertension Association, Inc.
Quarterback Club Charites
Quest, Inc.
Quigley House
Recording For The Blind
Recovery House of Central Florida, Inc.
Redeeming Light Center Church – S.O.B.N.
Reformed Theological Seminary
Regina's House for Women, Inc.
Rescue Outreach Mission of Central Florida, Inc.
Restoration Ministries for Women
Restore Hope Orlando
Ridgeview Elementary School
Riverside Christian Ministries, Inc. dba Riverside House
Rock Orlando, Inc.
Rollins College
Ronald McDonald House Charities of Central Florida, Inc.
Royal Oak Nursing Center
S.O.S. Hurricane Victims
Sabal Point P.T.A.
Saints Academy
Samaritan Village, Inc.
Sanford Little League
Sanford/Seminole Youth Build
Sanlando United Methodist Church
Schott Center for Persons who are Deaf or Disabled
Seagrave Children's Foundation, Inc.
Second Harvest Food Bank Of Central Florida
Second Step Development Center
Seminole Community Volunteer Program, Inc.
Seminole High School
Seminole Soccer Club
Seminole Work Opportunity Program
Seminole Youth Sports Association
Seniors First Inc.
Serenity House Pediatric AIDS Foundation
Shake-A-Leg Miami, Inc.
Share Our Strength
Shared Housing For Single Parents, Inc.
Shepherd Care Ministries
Shepherd's Hope, Inc.
Sheridan House Family Ministries
Shriners Hospitals for Children
Soccer Outreach International
Society of St. Andrew
South American Crusades
South Florida Bible College and Seminary
South Florida Day of Caring
South Seminole Hospital Auxillary
Southeast Christian Church
Southeastern Guide Dogs, Inc.
Southeastern University of the Assemblies of God, Inc.
Southeastern University Of The Health Sciences, College Of Optometry
Southern Scholarship Foundation, Inc.
Space Coast Early Intervention Center
Spurgeon Baptist Bible College
St. Anthony's Health Care Foundation, Inc.
St. Francis Medical And Health Care Services (St. Francis Hospital)
St. Gerard Campus, Inc.
St. John Vianney College
St. Luke's Lutheran Church
St. Matthews Episcopal Church
St. Paul's Presbyterian Church
St. Peter's Episcopal Church
St. Peter's Episcopal Church
St. Philip's Episcopal School
St. Thomas University School of Law
St. Vincent de Paul/Congregation Sinai
Standing Ovation Talent Group
Star Center
Step It Up Recovery Center, Inc.
Stepping Stones Preschool
Stetson University
Student Venture
Sun Ray Methodist Church
Suncoast Haven of Rest Rescue Mission
Sunrise Community of Central Florida
Sunrise Community, Inc.
Super Channel 55 WACX TV
Sweetwater Episcopal Academy
Sweetwater Oaks Garden Club, Inc.
Sycamore United Methodist Church
Synergy Women's Network, Inc.
T.I.M.E. International
Tampa Lighthouse for the Blind
Tampa United Methodist Centers
Ted Place Ministries
Teen Transformation Ministries, Inc.
Temple Messiah
Temporary Living Center
The Alonzo Mourning Charities, Inc.
The American Jewish Committee
The Ann Storck Center, Inc.
The Anti-Defamation League
The Arc Tampa Bay
The Arthritis Foundation
The Association for Biblical Higher Education
The Astronauts Memorial Foundation
The Baptist College of Florida
The Bertha Abess Children'S Center
The Brianna Marie Foundation
The Brown Schools of Florida Foundation
The Central Florida Dream Center
The Chapel of St. Andrews
The Children's School
The Christian Service Center for Central Florida, Inc.
The Christian Sharing Center, Inc.
The Christmas Toy House, Inc.
The Chrysalis Foundation, Inc.
The Cooperative Feeding Program, Inc
The Dustin Project, Inc.
The Episcopal Diocese Of Central Florida
The Facial Pain Association
The Family Resource Center of South Florida, Inc.
The Farmworker Association of Florida, Inc.
The First Orlando Foundation
The Foundation for Seminole County
The Gift of Life Foundation, Inc.
The Gospel Association For The Blind, Inc.
The Graham Companies
The Green House
The Group For Neuroscience Research And Education, Inc.
The Grove Counseling Center, Inc.
The House Next Door
The Humane Society Of Seminole County
The Jake Allen Center For Deaf-Blind Children
The Jobs Partnership of Florida, Inc.
The Kiwanis Club of Lakeland
The Leukemia and Lymphoma Society
The Lighthouse Family Retreat
The Lord's Place
The Making of a Champion Youth Program
The Mental Health Association Of Central Florida
The Michael Spano Foundation
The Missing Children Center, Inc.
The Music Theater Support Fund, Inc.
The Mustard Seed of Central Florida, Inc.
The National Football Foundation & Hall Of Fame, Inc.
The Opera Society
The Orlando Ballet
The Orlando Church
The Path of Citrus County
The Pet Project for Pets, Inc.
The Recovery Foundation
The Redland Community United Methodist Church
The Road Home
The Rose Price Ministries
The Russell Home for Atypical Children
The Salvation Army
The Salvation Army – Seminole County
The School Board Of Seminole County Florida
The Significance Project/Campus Crusade for Christ
The Spanish Evangelical Literature Fellowship, Inc.
The Starting Place, Inc.
The Susan B. Anthony Recovery Center
The Two Hundred Club of Greater Miami, Inc.
The Ty Lewis Cancer Foundation
The United Methodist Church – Florida Area
The United Protestant Appeal
The Way Home, Inc.
The Wesley Foundation at Florida State University
Threshold, Inc.
Titusville Fire Fighters For The Benefit Of Ben Cornish
Touching Miami With Love
Transition, Inc.
Transition, Inc.
Treq Ministries International
Trinity Baptist College
Trinity Christian Academy
Trinity College of Florida
United Cerebral Palsy of Central Florida, Inc.
United Methodist Volunteers in Mission
United Negro College Fund, Inc.
United States Blind Golf Association
United Way Of Seminole County
University Baptist Church
University Carillon United Methodist Church
University Of Central Florida Foundation, Inc.
University of Central Florida Golden Knights Club
University of Central Florida Wesley Foundation
University of Florida Foundation
University of Miami
University of Miami Leonard M. Miller School of Medicine
University of South Florida (USF) Foundation
Veterans of Foreign Wars – Post 6023
Veterans of Foreign Wars (VFW)
Veterans of the Battle of the Bulge, Inc.
Vision360
Visiting Nurse Association of Central Florida
Vlahavtah Yisroel
Warner University
We Care Inc.
We Must Speak Ministries
Wekiva Elementary School
West Pines Community Church
West Seminole Pony Baseball
Westminster Christian School
Wheelchair Foundation
Winter Park High School
Winter Park Lions Club
Winter Park Memorial Hospital
Winter Park Public Library
Women's Residential and Counseling Center
Women's Resource Center/Respond
Woodlands Lutheran Camp
World Outreach Fellowship
World Servants
Wounded Warrior Project
Wycliffe Bible Translators, Inc.
Wyomina Park Elementary School
Young Life Orlando
Youth For Christ – Greater Miami Chapter
Youth for Christ-Polk County
Youth Ministry Institute
Youth With A Mission Orlando
Zion's Hope
GA
Action Ministries Athens
Alpharetta First United Methodist Church
Alzheimer's Association – Georgia Chapter
American Cancer Society
American Heart Association
Angel Food Ministries
Arms Wide Open CDC
Atlanta Mission
Atlanta Urban Ministry
Beulah Heights Bible College
Candler School of Theology at Emory University
CARE USA
Carver Bible College
Challenger Films
Chatahoochee High School
Children's Healthcare of Atlanta Foundation, Inc.
Childspring International
Covenant College
Covenant House Georgia, Inc.
Crown Financial Ministries
Cystic Fibrosis Foundation – Georgia Chapter
Dixie Council Of Authors & Journalists
Doctors on Call for Service
Elam Ministries
FCS Urban Ministries, Inc.
Fellowship of Christian Athletes – Southeast Coastal Georgia
Fellowship of Christian Athletes – Forsyth/Dawson
Fellowship of Christian Athletes-Alpharetta
First Baptist Church of Alpharetta
First Christian Church of Marietta
First Foundation Kids, Inc.
FOCUS (Families of Children Under Stress)
Foundation of Wesley Woods
Fragile Kids Foundation
Georgia Spit Tobacco Educational Program
Georgia Transplant Foundation
Girl Scouts
Guest Atlanta '96
Haggai Institute
Helping Hands Ministries
Home Stretch
Human Development Resource Council
I'm in a Family Receiving Homes, Inc.
In Touch Ministries
Interdenominational Theological Center
JCI Foundation
Johns Creek Community Association
Just People, Inc.
Juvenile Diabetes Research Foundation
Kiddos Clubhouse Foundation
Kids' Chance, Inc.
Leading the Way with Dr. Michael Youssef, Inc.
Living Well Ministries
Map International
MedShare International, Inc.
Mission to the World, Inc.
National Collegiate Golf Association
National Kidney Foundation Of Georgia, Inc.
National Multiple Sclerosis Society, Georgia Chapter
North Atlanta Church of Christ
North Fulton Baseball Amateurs, Inc.
North Fulton Community Charities, Inc.
Northside Hospital Foundation
Ocee Park Athletic Association, Inc.
Pediatric Brain Tumor Foundation-Georgia Chapter
Piedmont Hospital
Promise of Hope, Inc.
Ravi Zacharias International Ministries
Reinhardt University
Richmont Graduate University
Roosevelt Warm Springs Institute for Rehabilitation
SafeHouse Outreach Ministries
Saint Benedict Catholic Church
Senior Connections
Serve International
Shepherd Center Foundation
Southwest Christian Fellowship
Special Olympics Georgia, Inc.
St. Joseph Hospital
St. Simons Community Church
State Bridge Crossing Elementary School
Taylor Road Middle School
Teen Challenge of Florida/Georgia, Inc.
TGC Life Ministries
The Carter Center
The Drake House
The Empty Stocking Fund
The Gathering Place
The Georgia Avenue Community Ministry, Inc.
The Jacob D. Bullock Foundation
The Jonah Project
The Lighthouse Family Retreat
The Mailbox Club
The Mission Society, Inc.
The National Christian Foundation
The North Metro Miracle League
The Salvation Army
The Salvation Army Evangeline Booth College
The Salvation Army Metro Atlanta
Toccoa Falls College
Turnaround Ministries
United Methodist Children's Home
United Methodist Volunteers in Mission, Southeastern Jurisdiction
Walk Thru The Bible Ministries, Inc.
Webb Bridge Middle School
Wilderness Scouts Of America
Women Are Dreamers Too, Inc.
Young Harris College
Guam
Pacific Islands University
HI
Chaminade University of Honolulu
Hawaii Island Adult Care, Inc.
Hawaii Pacific University
Hawai'i State Primary Care Association
KA'OHANA O KALAE
Tutu's House
University of Hawaii Foundation
IA
Emmaus Bible College
Faith Baptist Bible College & Seminary
Good Shepherd Agricultural Mission In India
Mercy Hospital Medical Center
Vennard College
ID
Caribou Memorial Hospital
Mission Aviation Fellowship
University Of Idaho College Of Engineering
IL
Alexian Brothers
Alzheimer's Association
Angelman Syndrome Foundation
Association Of Christian Truckers
Billy Graham Center at Wheaton College
Christian College of Southern Africa
Christianity Today International Foundation
First Baptist Church in St. Anne
Generations of Hope
Glenwood School For Boys
Global Alliance For Africa
Greater Chicago Sunday School Association
Greenville College
Inner City Impact
International Urban Associates
Lydia Home Association
Media Associates International (MAI)
Mercy Home for Boys and Girls
Mission Eurasia (formerly Peter Deyneka Russian Ministries)
Moody Bible Institute
National Prayer Committee
North Park University/North Park Theological Seminary
Northern Baptist Theological Seminary
Olivet Nazarene University
Pacific Garden Mission
Seminary Consortium for Urban Pastoral Education
Slavic Gospel Association, Inc.
South Shore Drill Team & Performing Arts Ensemble
Spectrios Institute for Low Vision at Deicke House
St. Joseph Seminary at Loyola University
St. Martin De Porres House Of Hope
St. Petersburg Theological Seminary Foundation
The Arthur Home
The Evangelical Alliance Mission
The Hadley School for the Blind
The International Fellowship of Christians and Jews
The Lambs Foundation
The Night Ministry
The University of Chicago
Total Living Network
Trinity International University
University of Illinois at Chicago
University Of Illinois At Urbana-Champaign Division Of Rehabilitation Education Services
Webster-Cantrell Hall
Wheaton College
IN
African Leadership
Anderson University School of Theology
Camp Awareness
Christian Service International
Crossroads Bible College
Enterprises For Emmanuel
Free Methodist Church of North America
Grace College & Seminary
Huntington College
Indiana Wesleyan University
Kids Alive International
Lutheran Child And Family Services
One Mission Society
Overseas Council International
Rupert's Kids
The Joy of Music
World Gospel Mission
World Missionary Press, Inc.
KS
Central Christian College of Kansas
Christian Child Care Coalition
Global Scholars
Heart to Heart International
Soldier Ride, Inc.
St. John Hospital
KY
A Foundation For Theological Education
Alice Lloyd College
Appalachian Ministries Educational Resource Center
Asbury Theological Seminary
Asbury University
Bear Track Bible Mission, Inc.
Berea College
Blue Grass Community Action Agency
Blue Grass Farms Chaplaincy, Inc.
Bluegrass Boy's Ranch, Inc.
Campbellsville University
Cardinal Hill Hospital
Christian Appalachian Project, Inc.
Clear Creek Baptist Bible College
Community Hospice Of Lexington
Flemingsburg Lions Club
Galilean Home Ministries
Georgetown College
God's Pantry Food Bank
Good News
International Book Project
Kentucky Christian University
Kentucky Mountain Bible College
Lexington Hearing & Speech Center
Lindsey Wilson College
Manchester Center, Inc.
Mountain Outreach Program, Inc.
The Florence Crittenton Home Of Lexington
The Freeman Foundation
The Mustard Seed Foundation
The Saint Joseph Hospital Foundation, Inc.
The Southern Baptist Theological Seminary
The Speech Clinic, Inc.
UC-University of the Cumberlands
Union College
University Of Kentucky
Whitley County Communities For Children, Inc.
Women For Life
LA
American Deputy Sherriffs' Association
Congregation of the Sisters of the Holy Family
Desire Street Ministries
New Orleans Baptist Theological Seminary
Special Forces Association
MA
Camp Carole
Camp Good News
Children's Hospital, Boston
Dana-Farber Cancer Institute
Elderhostel
Everybody's PLAYGROUND
For Individuals Recovering Sound Thinking, Inc.
Gordon College
Gordon Conwell Theological Seminary
Greater Lynn Mental Health & Retardation Association, Inc.
Harvard University (Mass Eye And Ear Infirmary)
Progeria Research Foundation
Songtime USA
The Widows Friend, Inc.
Twelfth Baptist Church, Inc.
MD
Air Safety Foundation
Baltimore Dream Center
Bell Multicultural High School
Camp Fairlee Manor
City at Peace, Inc.
Community Ministry Of Prince George's County
Cornerstone Community School
endPoverty.org
Epilepsy Foundation Of America
Faith Theological Seminary
Foundation Fighting Blindness
Horatio Alger Awards
Incarnation United Church Of Christ
International Cancer Alliance
Johns Hopkins University
Kennedy Krieger Institute
Little People's Research Fund, Inc.
Messiah Biblical Institute & Graduate School Of Theology
Million Mom March
National Family Caregivers Association
Osteogenesis Imperfecta Foundation
Pets On Wheels
Russian-America Institute
Sandtown-Winchester Football Program
SAT-7 USA
Secret Society Panthers
The International Foundation
The Medical Eye Bank, Inc.
Tikkun International
U.S. Dream Academy, Inc.
University of Maryland Medical System Foundation
Washington Bible College/Capital Bible Seminary
World Relief
ME
Chop Point, Inc.
Discovery Foundation
Thomas College
MI
Artesia Youth Park
Audio Scripture Ministries
Detroit Rescue Mission Ministries
Educational Projects International
Gateway Community Services
Gospel Communications International, Inc.
Gospel Films Inc.
Grace Bible College
Great Lakes Christian College
Hillsdale College
Hope College
Hospice of Michigan
Houghton Lake Public Library
International Aid
Moody Theological Seminary-Michigan
Mr. Clemens General Hospital
Munson Medical Center
Ontonagon Memorial Hospital
Radio Bible Class
Samaritan Health Center
Send International
Siena Heights University
Spring Arbor University
The Beaumont Foundation
Western Theological Seminary
William Tyndale College
Ypsilanti Choral Association Endowment Fund
Zilwaukee International Studies School
Heart of the Order Foundation
MN
ALS Association
Bethel University
Christian College Consortium
Crossroads College
Crown College
Gillette Children's Foundation
National Federation Of The Blind Of Minnesota, Inc.
Oak Hills Christian College
Pillsbury Baptist Bible College
University of Minnesota, College of Pharmacy
University of Northwestern – St. Paul
MO
Assemblies of God Theological Seminary
Avant Ministries
Baptist Bible College
Big Sky Bible College
Calvary Bible College and Theological Seminary
Central Bible College
Central Christian College of the Bible
Central Methodist University
Children International
Christian Associates of Table Rock Lake
Concordia Seminary
Convoy of Hope
Covenant Theological Seminary
Drury University
First Christian Church
Girl Scouts of America
Joyce Meyer Ministries
Kids Across America
Mercy Health Foundation Joplin
Missouri School of Religion
National Council of Private Agencies for the Blind and Visually Impaired
Ozark Christian College
Penuel, Inc. (Camp Penuel)
Reed Springs High School
Reed Springs Middle School
Reed Springs Project Graduation
Reeds Spring Early Education Center
Reeds Spring High School
Reeds Spring Middle School
Saint Louis Christian College
Saint Louis University
The Rainbow Network
William Jewell College
MS
Belhaven University
John M. Perkins Foundation For Reconciliation And Development (The); Reconcilers Fellowship;
Kemper Community Hospital/Nursing Facility
Mississippi College
The Baddour Center
The University of Southern Mississippi Foundation
Wesley Biblical Seminary
MT
St. James Community Hospital, Inc.
Center for Music by People with Disabilities
Montana Bible College
Strength Team
Yellowstone Baptist College
NB
National Automobile Museum
NC
Africa Evangelical Fellowship, Inc.
Ambassador Baptist College
Apex School of Theology
Asheville-Buncombe Community Christian Ministry
Billy Graham Evangelistic Association
Billy Graham Training Center At The Cove
Buena Vista Missionary Association, Inc.
Camp Joy
Camp Ridgecrest Alumni and Friends, Inc.
Carolina Bible College
Carolina Christian College
Christian Lay Ministries
Christian Research Institute, Inc.
D.O.O.R. International
Davidson College
Duke University
Evangelism Explosion International
Foundation Fighting Blindness
Hebron Colony Ministries, Inc.
Hood Theological Seminary
House of Mercy, Inc.
Inheritance of Hope
JAARS
Journey Resources, Inc.
Lake Junaluska Assembly
Laurel University
Lausanne Committee For World Evangelization
Mission Healthcare Foundation, Inc.
Montreat College
Moses H. Cone Memorial Hospital
National Council on Bible Curriculum in Public Schools
National Multiple Sclerosis Society
Proverbs 31 Ministries
Push, Inc.
ReCreation Experiences
Richland Baptist Church
Rural Day Care Association Of Northeastern North Carolina
Samaritan's Purse
SIM USA
Southeastern Baptist Theological Seminary
Southern Halifax Human Development Council
Speedway Children's Charities
St. Augustine's College
St. Jude Children's Research Hospital
Swannanoa Valley Medical Center, Inc.
The ALS Association
The Church at Onslow
The Foundation For Evangelism
The Jesse Helms Center Foundation
Thompson Child & Family Focus
TWR
United Animal Coalition
Victory Junction
Vision Nicaragua, Inc.
Western Carolina University Development Foundation
Winston-Salem Bible College
World Medical Mission, Inc.
ND
Baptist Home, Inc.
Pulse Outreach
NE
Back to the Bible
Bellevue University
Christ for the City International
Christian Record Braille Foundation, Inc.
Christian Record Services for the Blind
Dundy County Hospital Foundation
Father Flanagan's Boy's Home
Grace University
Madonna Foundation
Nebraska Christian College
Summit Christian College
Word Made Flesh
Word Made Flesh
York College
New Jersey
Family Promise of Cape May County
First Baptist Church of Woodbine
NH
Paralyzed Veterans of America
NJ
America's Keswick
Association For Retarded Citizens
Atlantic City Rescue Mission
Bacharach Hospital Foundation
Big Brothers Big Sisters
Brendan Borck Memorial Fund
Brendan Borek High Tides Memorial Fund, Inc.
Buena Regional High School
Camden County Fresh Air Home
Cape Educational Fund
Cape May Classic Golf Tournament
Cape May County Chamber of Commerce
Cape May County Park Commission
Cape May County Special Services
Cape May County Zoo
Cape May Rescue Squad
Cape May Special Olympics
Cape Regional Medical Center
Cape Woman's Resource Fund
Centenary College
Center for Community Arts, Inc.
Chemo Care
Christ Gospel Church
Christ the King Preparatory School
Christian Homes For Children, Inc.
Coalition Against Rape and Abuse, Inc.
Coalition Against Rape and Abuse, Inc.
Community Food Bank of New Jersey
CONTACT Cape-Atlantic
Deborah Hospital Foundation
Elks, Lodge 2078
Erma Volunteer Fire Company
Erma Volunteer Fire Department Company, Inc.
Family & Children's Services
Fine Life, Inc.
First Concern
First Presbyterian Church of Cape May
Franklin Street Methodist Church
Habitat for Humanity Cape May County
Helen Diller Vacation Home For Blind Children
Helping Hands
Henry H. Kessler Foundation, Inc.
Historic Cold Spring Village
Holy Redeemer Emergency Food Bank
Holy Redeemer Visiting Nurse
HOPE Church
Isles
JFK Medical Center Foundation
Kenmare
Learning Ally
Lower Cape May Little League American Division
Lower Cape May Regional High School
Lower Cape May Regional School District
Lower Cape May Schools
Lower Township Allstar Cheerleaders
Lower Township Department of Parks and Recreation
Lower Township Elementary Education Association
Lower Township Police Department
Lower Township Recreation Department
Lower Township Rescue Squad
Make A Wish Foundation of New Jersey
Manahawkin Baptist Church
Maranatha Ministries/Joy Communications, Inc.
Margate City School District
Middle Township Ambulance Corporation
Millman Center
Mission Teens, Inc.
Muhlenberg Regional Medical Center
Multiple Sclerosis Association of America
Naval Air Station Wildwood
New Jersey Special Olympics
North Wildwood Rescue Squad
Northeastern Bible College
Ocean Grove Camp Meeting Association
Parsippany Troy Hill
Pittsgrove Township Board of Education
Poor Clare Nuns
Presidential Scholars Foundation, The
Robert Wood Johnson University Hospital at Rahway Foundation
Rutgers Cooperative Extension
RWJ University Hospital Foundation, Inc.
Saint Ann's Home
Saint Clare's Foundation
Seashore Community Church of the Nazarene
Spina Bifida Association Of North Jersey
St. Barnabas By-The-Bay, Episcopal Mission
St. Barnabas Episcopal Church
Stone Harbor Lion'S Home For The Blind, Inc.
Tabernacle United Methodist Church
The Friends Of Israel Gospel Ministry, Inc.
The General Hospital Center At Passaic
The Salvation Army – Atlantic City
Thomas Edison State College
Townbank Volunteer Fire Company
Urban Promise Ministries, Inc.
Volunteers in Medicine of Cape May County
West Cape May Community Christmas Parade
West Cape May Community Fund
West Wildwood Bible Church
Wildwood Jaycees
NM
Faith Comes By Hearing
Futures For Children
Maisha Mapya International Ministries
Mountain Light Center
Mountain Light Center
St. Joseph Apache Mission Restoration Project
NY
Albany Bible Institute
American Bible Society
American Foundation For Aids Research
American Friends Of The Episcopal Diocese Of Jerusalem, Inc.
American Liver Foundation
America's VetDogs – the Veteran's K-9 Corps, Inc.
Arthritis Foundation, The
Arthur Ashe Foundation For Defeat Of Aids
Bedford Stuyvesant Volunteer Ambulance Corps.
Boys and Girls Republic
Calvary Baptist Church
Camp of the Woods
Cancer Care, Inc.
Canisius College
Catholic Big Brothers Of N.Y. Inc.
Catholic Big Sisters
Catholic Charities of Brooklyn and Queens
Cedarville University
Charity Water
Children Helping Children
Children's Blood Foundation, Inc.
Choice Magazine Listening
Chosen People Ministries, Inc.
Christian & Missionary Alliance
Christian Indian Ministries,Inc.
Christian Mentoring, Inc.
Church Of The Holy Apostles; Holy Apostles Soup Kitchen
Church Of The Master
Cincinnati Christian University
Citivision
Citizen's Committee For Children Of New York, Inc.
City Seminary of New York
City Year New York
Concordia College New York
Court Appointed Special Advocates, Inc.
Covenant House
Davis College
Disabled American Veterans
Doctors Without Borders
East Harlem Tutorial Program
East Ramapo Kid'S Wrestling, Inc.
Elim Bible Institute and College
Family Services of Westchester, Inc.
Feed The Children
Fellowship Tract League
First Baptist Church
Fisher Center for Alzheimer's Research Foundation
Flowers With Care – Youth Services
Food & Hunger Hotline
Foundation Fighting Blindness
Friends Of Research In Digestive Diseases At Mount Sinai
Goddard Riverside Community Center
Guiding Eyes for the Blind
Guiding Eyes for the Blind
Hale House Center, Inc.
HealthRight International
Helen Keller International
Helen Keller Services For The Blind
Here's Life Inner City
Here's Life Inner City
Heritage Christian Church
Houghton College
Hudson Guild
Independent Living, Inc.
International Games For The Disabled
Inwood House
Jewish Chautauqua Society
Juvenile Diabetes Foundation
Keuka College
Lima Rescue Home
Little Falls Hospital Development Fund
Making Headway Foundation
Manhattan Eye, Ear & Throat Hospital
Memorial Sloan-Kettering Cancer Center
Midnight Run
Monteflore Medical Center
Mount Sinai Medical Center, Inc.
My Blind Spot, Inc.
myFace
National Accreditation Council
National Amputee Games For The Disabled
National Association For Practical Nurse Education And Services, Inc. (Napnes)
National Multiple Sclerosis Society
National Reye'S Syndrome Foundation
Nativity Mission Center
Nazareth College
New York Botanical Garden
New York City Rescue Mission
New York Medical College
New York Theological Seminary
New York University
Nkeanyi Support Services
Northeastern Seminary
Nyack College & Alliance Theological Seminary New York City
Odyssey Foundation Of New York
OH
Ohio Christian University
OK
Oklahoma Baptist University
Oklahoma Wesleyan University
Optometric Center of New York
Opus 118, Harlem School of Music
Oral Roberts University
ORBIS International, Inc.
Partnership With Children, Inc.
Payne Theological Seminary
Petersburgh Public Library, The
Phillips Theological Seminary
Pinecrest Bible Training Center
Project A.L.S.
Project Renewal (Formerly Manhattan Bowery Corporation)
ProLiteracy Worldwide
Queens Community House, Inc.
Reaching Up
Refuge Temple of Christ-West Side
Rwanda Education Assistance Project
Saint Dominic's Home
Saint Mary's Hospital For Children
Salesian Missions
Sanctuary For Families
Schenectady Inner City Ministry
Seafarer'S House
Seamen's Society for Children and Families
Senior Citizens Coordinating Council of Co-Op City
Sheltering Arms Childrens Service
Single Parent Resource Center
Society For Urology and Engineering, Inc.
South Brooklyn Health Center, Inc.
St. Ann's Episcopal Church
St. Christopher's, Inc.
St. Francis De Sales School For The Deaf
St. Luke's-Roosevelt Hospital
St. Mary's Foundation For Children
St. Vincent's Services
Street School, Inc.
The Ackerman Institute For Family Therapy
The Bowery Mission
The Brooklyn Tabernacle
The Buoniconti Fund
The Children's Health Fund
The Children's Hospital of Buffalo
The Children's Oncology Society of New York, Inc.
The Door
The Emergency Shelter
The Floating Hospital
The Foundation Center
The Foundation For Children With Learning Disabilities
The Fresh Air Fund
The Healthcare Chaplaincy
The King's College
The Leukemia & Lymphoma Society
The Lighthouse International
The Lighthouse International
The New York Foundling Hospital
The Pets for the Elderly Foundation
The Rogosin Institute
The S.L.E. Foundation, Inc.
The Shield Institute For Retarded Children
The Smile Train
The Smile Train
The Statue Of Liberty Ellis Island
The Village Center For Care
The Visiting Nurse Association Home Care Of Staten Island, Inc.
The Voice of the Martyrs
Transformation Life Center
UNICEF
Union Day Care Center
Union Settlement Association, Inc.
United Hospital Fund
United States Council For Sports Chaplaincy
University Hospitals of Cleveland
Wagner College
Walter Hoving Home
Westside Ecumenical Minsitry To The Elderly
White Plains Hospital Center
William F. Ryan Community Health Center
Women's Prison Association
Word of Life Fellowship, Inc.
Xenos Christian Fellowship
Xeroderma Pigmentosum Society, Inc.
OR
George Fox University
Luis Palau Evangelistic Association
Mercy Corps International
Multnomah University
Nursing Home Ministries, Inc.
Oregon Health & Science University
Western Seminary
PA
Alex's Lemonade Stand for Childhood Cancer
American Missionary Fellowship
Baptist Bible College & Seminary
Baptist Homes Of Western Pennsylvania
Bible Centered Ministries International
Biblical Theological Seminary
Cairn University
Calvary Baptist Church
Carelift International
Children's Hospital of Pittsburgh
Children's Seashore House
China Outreach Ministries
Christar
Christian Literacy Associates
Delaware Valley Transplant Program
Department of Ophthalmology, University of Pennsylvania
Eastern University
Esperanza Health Center
Evangelical Theological Seminary
Gannon University
Grace And Truth Evangelistic Association (Camp Of The Nations)
High Hope International Mission
Hope Worldwide
Hopital Albert Schweitzer Haiti
Immaculata College
Koinonia Health Services
Lancaster Bible College
Lancaster Theological Seminary
Life Laboratory, Inc.
Lutheran Theological Seminary at Gettysburg
Manna Bible Institute
Marriage Council Of Philadelphia, Inc.
Mayors Office Community Services
Melmark Charitable Foundation
Messiah College
Middle Atlantic Blind Golf Association
NASJRB Willow Grove Navy Ball Committee
Naval Air Station, Willow Grove
Operation Warm
Palmer Theological Seminary
Philabundance
Pine-Richland Youth Center
Pop Warner Little Scholars, Inc.
Reformed Presbyterian Theological Seminary
Scripture Union USA
Silver Ring Thing
Sisters, Servants of the Immaculate Heart of Mary
Slippery Rock University Foundation, Inc.
Sunshine Foundation
Sunshine Foundation
Temple University
The Association Of Baptists For World Evangelism
The Children's Hospital Foundation
The Philadelphia Foundation
The Philadelphia Veterans Multi-Service & Education Center
The Watson Institute
The Williamson Free School of Mechanical Trades
Trevor's Campaign
Trevor's Campaign for the Homeless
Twilight Wish Foundation
Valley Health Foundation
Volunteer Optometric Services To Humanity
Waynesburg College
Westminster Theological Seminary
Whosoever Gospel Mission
Women Against Abuse
World Harvest Mission
World Team, Inc.
Young Leaders Of Philadelphia
PR
Evangelical Seminary of Puerto Rico
Misioneros Franciscanos
RI
St. Joseph Health Services of Rhode Island
Zion Bible College
SC
American Leprosy Missions
Child Evangelism Fellowship
Christian Mission to Youth, Inc.
Columbia International University
Cummins Memorial Theological Seminary
Friendship College
Harvest Baptist Church
House of Destiny Ministries, Inc.
Ladies Overcoming Violent Experiences
National Christian College Athletic Association
North Greenville University
Ocean, Inc.
Remember the Children
Southern Methodist College
Spartanburg Methodist College
The Leukemia and Lymphoma Society
World Mission Centre
SD
Huron College
North American Baptist Seminary
The Adopt A Grandparent Program
Breast Cancer 3-Day
TN
AGAPE
Belmont University
Bethel Bible School
Bryan College
Carson Newman College
Cherish the Child, Inc.
Christian Business Men's Committee of USA
Church of God World Missions
Cumberland University
Dawson McAllister Association
Eagle Rock
Emmanuel School of Religion, Graduate Seminary
Free Will Baptist Bible College
General Commission on United Methodist Men
Glenmary Co-Missioners
Hiwassee College
International Children
Johnson University
Jordan Thomas Foundation
King University
Lee University
LifeWay Christian Resources, Inc.
Lincoln Memorial University
Martin Methodist College
Memphis Leadership Foundation
Mountain Community Child Care And Development Center, Inc.
Mountain T.O.P., Inc.
Nashville Bible College
Nashville Rescue Mission
Peculiar People, Inc.
Southern Adventist University
St. Jude Children's Research Hospital
Tennessee Baptist Children's Homes, Inc.
Tennessee Christian Medical Center
Tennessee Temple University
Tennessee Wesleyan College
The Gideons International
The Narrow Gate Foundation
Tusculum College
University of Tennessee at Chattanooga
Youth Leadership of Memphis, Inc.
Youth Life Learning Center
TX
A Foundation for Theological Education
Abilene Christian University
American Association For Lost Children
American Tract Society
Austin Presbyterian Theological Seminary
Baylor College Of Medicine
Baylor Health Care System Foundation
Bethlehem Bible College
Bill Glass Champions for Life
Bob C. Ross Ministries
Central Missionary Clearinghouse
Children's Craniofacial Association
Christian Education For The Blind Ministries
Church Ministries International
College Golf Fellowship
College of Biblical Studies Houston
Dallas Life Foundation
Dallas Theological Seminary
Ed Robb Evangelistic Association
Face the Fire Ministries
Foundation For Thought And Ethics
Greater Dallas Alzheimer's Association
Life Outreach International
Mercy Ships
Mike Murdock Evangelistic Association, Inc.
Mission Metroplex
Prisoners Bible Institute, Inc.
Probe Ministries
Rio Grande Bible Institute
Southside Area Ministries
Southwestern Baptist Theological Seminary
Southwestern Diabetic Foundation
St. Edward's University
Texas Bible College
Texas Heart Institute
The International Evangelism Association
The Seed Company
Wayland Baptist University
UT
Salt Lake Theological Seminary
TURN Community Services
University of Utah
Utah Partnerships for Christ, Inc.
Western Independent Colleges Fund, Inc.
Youth Motivation Institute-Spinal Cord Injury Program Sponsorship Fund
VA
Advocates International
American All Stars
American Council of the Blind
American Diabetes Association National Office
Averett College
Baptist World Alliance
BBB Wise Giving Alliance
Bon Secours Richmond Health Care Foundation
Braille Circulating Library for the Blind, Inc.
C.S. Lewis Institute
Cathedral Of St. Thomas More
Children's Angel Flight
Children's Transport For Life
Christian Aid Mission
Christian Children's Fund
Christian Children's Fund
Christian Embassy
Christian Legal Society
Christians Involved Together With Youth
Church Of The Word
ECFA
Ferrum College
George Mason University
Good News Jail & Prison Ministry
International World Changers
Jerusalem Baptist Church
Leary Educational Foundation, Inc.
Louisiana Volleyball Club
Marine Toys for Tots Foundation
Mercy Medical Angels
Military Family Support Centers
National Society Of Executive Fund Raising
National Wildlife Federation
Old Dominion University
Operation Blessing International Relief and Development Corporation
Operation Smile
Orphan Foundation of America
Our Lady Of Queen Of Peace
Prison Fellowship Ministries
Randolph-Macon College
Regent University
Roanoke College
Saint Paul'S College
Sentara Health System
SOMA Sharing Ministries Abroad
Steve Wingfield Evangelistic Association
The American Center for Law and Justice
The Christian Broadcasting Network, Inc.
The Leadership Institute
United Methodist Committee on Relief
Values Through Media
Virginia Intermont College
Virginia University of Lynchburg
Washington University of Virginia
World War II Memorial
VT
The Fold Family Ministries, Inc.
WA
Action International Ministries
Arrow Leadership Ministries
Childcare Worldwide
Interdev
Issachar
Northwest Baptist Seminary
Partners International
Pro Athletes Outreach
Prosthetics Outreach Foundation
Puget Sound Christian College
Saint Martin's College
The Christina Clinic International Foundation
University Of Washington
Viva North America
Washington State Penitentiary Medium Security Complex
Wordsower International
World Concern
World Evangelical Alliance
World Vision, Inc.
WI
Appalachian Bible College
Baraboo High School
Cooperative Action Program of Southern McDowell Co., Inc.
InterVarsity Christian Fellowship/USA
InterVarsity Christian Fellowship/USA
Maranatha Baptist University
Ohio Valley University
Priests And Brothers Of The Sacred Heart
Salem College/Salem-Teikyo University
Shepherds Baptist Ministries
Union Mission Ministries, Inc.
Wheeling Jesuit University
WV
Salem College/Salem-Teikyo University
Appalachian Bible College
Cooperative Action Program of Southern McDowell Co., Inc.
Union Mission Ministries, Inc.
Wheeling Jesuit University
Ohio Valley University
WY
Dare to Believe Ministries